Domestic Gardening Service.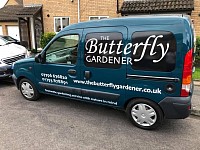 Domestic Garden Service With Nature In Mind
Rachel is now taking on new gardens. please get in touch for a free quotation. 07796676820 or 07876198260.
The Butterfly Gardener provides gardening services locally for small and medium sized gardens. Mowing, Weeding, Tidying, Hedging, Green House work and much more.